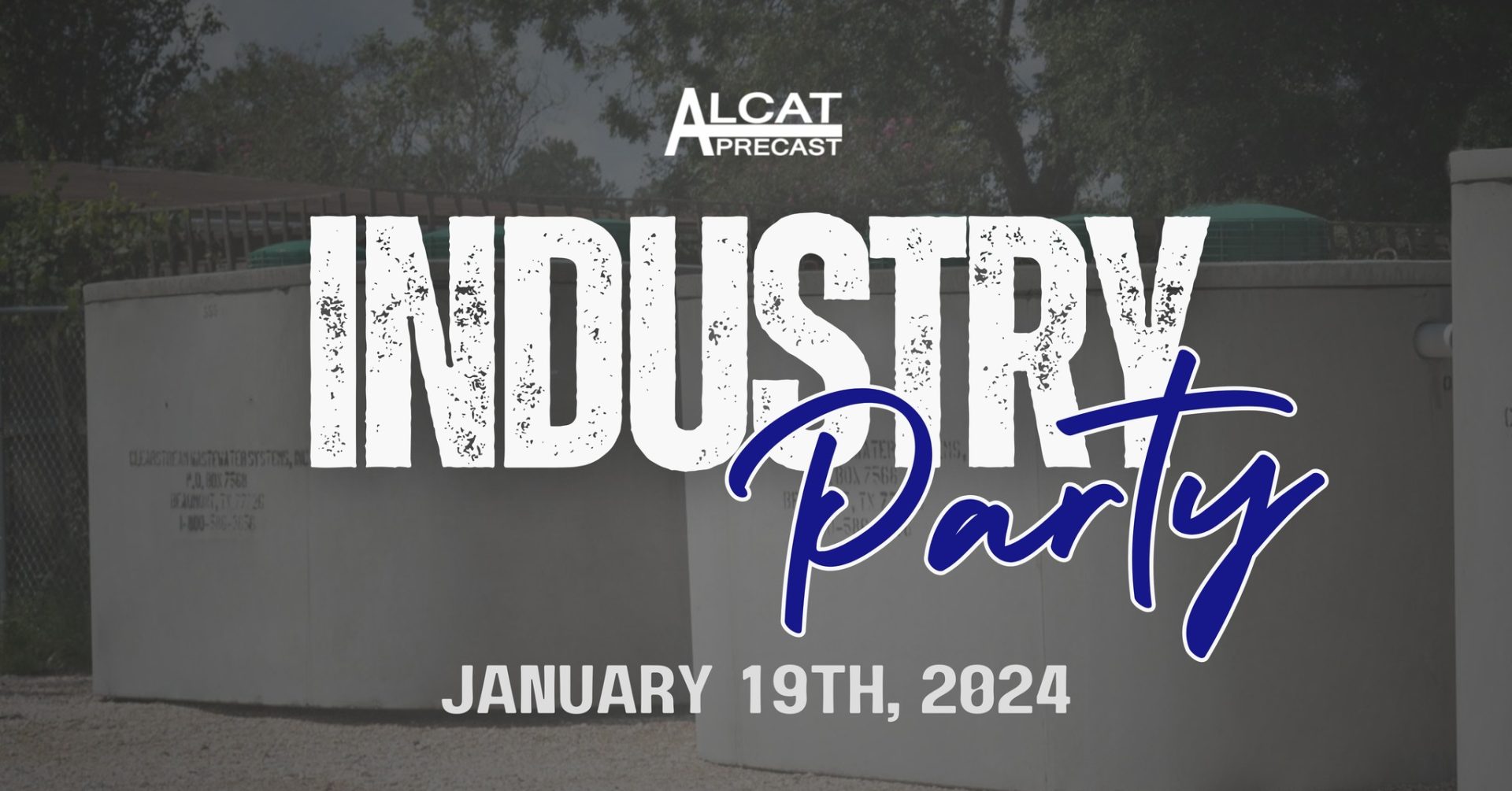 Join us for the Alcat Precast Industry Gathering!  This event promises a day filled with valuable insights and opportunities to network with industry professionals.
Piankatank Ruritan Club in Cobbs Creek, Virginia
Conference Key Highlights
Industry Insights: Gain knowledge from industry experts, including speakers Anne Powell, Lonnie Welch, and more. Earn CEU credits for your participation.
Product Showcase: Explore the latest Alcat Precast tanks on display.
Catering: A selection of delicious food and beverages provided by Howard-Dooley Cafe.
Live Performance: Enjoy the captivating tunes of the Part-Time band.
Event Schedule:
Morning Session: Industry Speakers and CEU Credits
Lunch Break: Enjoy a delicious meal provided by Howard-Dooley Cafe
Afternoon Session: Product Showcase and Networking
Register Today
Secure your spot at the Alcat Precast Industry Gathering. Registration caps out at 75 attendees. For inquiries and further details, please contact Alcat Precast.
Keep an eye on this page for updates and registration information. We look forward to seeing you on January 19, 2024, at the Piankatank Ruritan Club!