When it comes to wastewater treatment solutions, Clearstream Systems stands tall as an industry leader. With a commitment to innovation and reliability, Clearstream has revolutionized the precast industry with its cutting-edge technology. From superior performance and efficiency to cost-effectiveness and ease of maintenance, Clearstream Systems truly have a clear advantage.
Unmatched Performance
Clearstream Systems are engineered to deliver exceptional performance in wastewater treatment.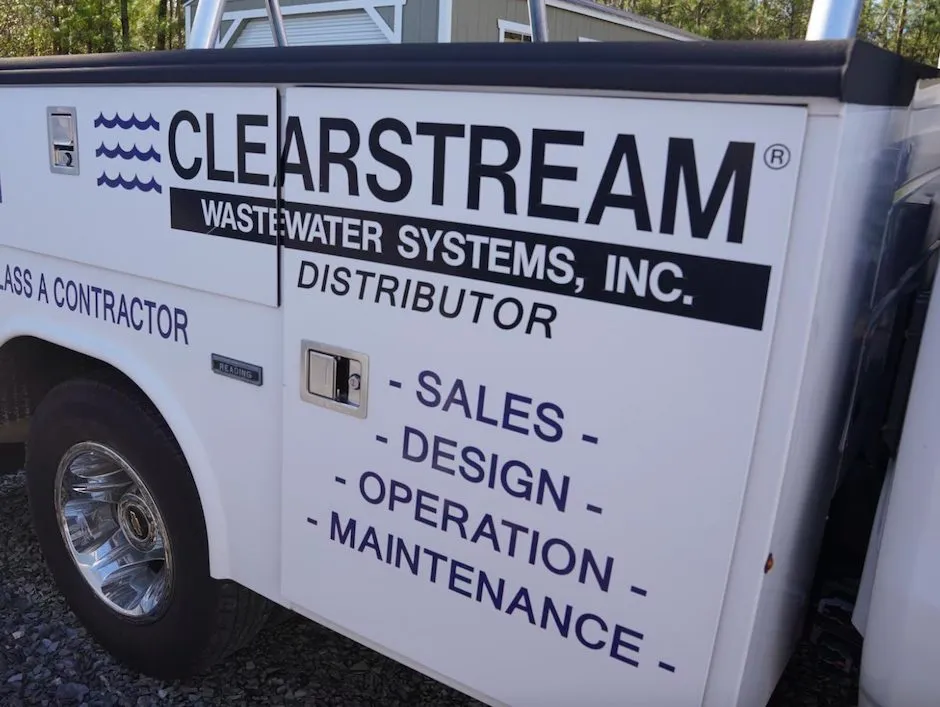 With advanced design features, such as multi-chamber tanks, these systems effectively separate solids, remove contaminants, and facilitate the natural breakdown of organic matter. The result is a highly efficient treatment process that produces cleaner effluent. Whether for residential, commercial, or industrial applications, Clearstream Systems consistently outperform their competitors, ensuring optimal water quality and environmental compliance.
Enhanced Efficiency
In today's fast-paced world, efficiency is paramount. Clearstream Systems excel in this aspect by offering a range of design options tailored to specific needs. These systems incorporate innovative components, such as biologically activated media and fine bubble aeration, which optimize the treatment process. By maximizing oxygen transfer and promoting microbial growth, Clearstream Systems achieve higher levels of organic matter removal and reduce the overall footprint of the treatment system, making them an efficient choice for space-constrained sites.
Durability and Longevity
When investing in a wastewater treatment system, longevity and durability are crucial factors to consider. Clearstream Systems are built to withstand the test of time. Constructed with high-quality precast concrete materials and engineered to meet rigorous industry standards, these systems offer exceptional durability and structural integrity. Whether exposed to harsh environmental conditions or heavy usage, Clearstream Systems deliver consistent performance and require minimal maintenance, making them a cost-effective and reliable choice for long-term operation.
Cost-Effectiveness
Clearstream Systems present a significant cost advantage over their competitors. Their efficient design reduces energy consumption, minimizing operational costs. Additionally, their robust construction eliminates the need for frequent repairs or replacements, resulting in reduced maintenance expenses. Furthermore, the flexibility in design options and sizing allows for customized solutions, ensuring efficient use of space and optimizing installation costs. With Clearstream Systems, businesses and homeowners can enjoy high-performance wastewater treatment without breaking the bank.
Easy Maintenance and Serviceability
Maintenance and serviceability are key considerations when selecting a wastewater treatment system. Clearstream Systems are  designed with simplicity in mind. Their user-friendly components and accessible design facilitate easy inspection, cleaning, and maintenance procedures. Clearstream also provides comprehensive documentation and support, ensuring that technicians can quickly address any issues that may arise. With Clearstream Systems, property owners benefit from hassle-free maintenance, saving both time and money.
In the competitive world of wastewater treatment systems, Clearstream Systems shine bright with their unparalleled performance, enhanced efficiency, durability, cost-effectiveness, and ease of maintenance. Whether for residential, commercial, or industrial applications, Clearstream Systems consistently outperform their competitors, offering a clear advantage in the industry. Partner with Alcat Precast, your trusted manufacturer and distributor of Clearstream Systems, and take a significant step towards sustainable and efficient wastewater treatment.